In the second part of the blog post about the Fraunhofer CSET in Santiago de Chile, we look at current research projects and present services offered for the Chilean market.
In February 2018, the CSET was taken over and further developed by Frank Dinter as Managing Director. The CSET has two major lines of research: Photovoltaic systems (PV) and solar thermal systems (ST). In PV, the focus is on optimizing existing technologies and products to local conditions. In the solar thermal sector, work is being done on ST for power generation with concentrated solar energy (CSP) as well as on solar heat for industrial processes (SHIP). Our medium-term strategy is to grow and become an established research and consulting institute for solar energy in South America.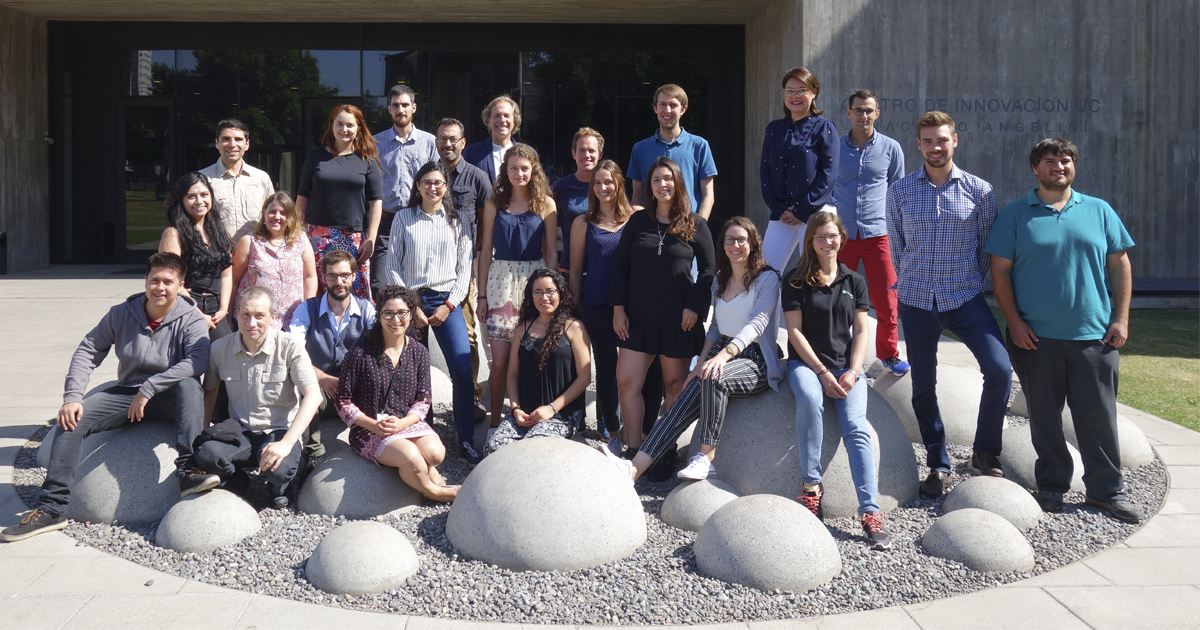 Projects
In order to provide an insight into the research activities of CSET, we would like to present some of our projects below.
AtaMoS-TeC
One of our ongoing projects is the AtaMoS-TeC (Atacama Module and System Technology Center) which aims to develop a photovoltaic technology adapted to the exceptional conditions of the Atacama Desert. The conditions include high average UV radiation, a dry climate, high temperature gradients, corrosion, strong winds and a high salt concentration and contamination of the modules. The project is scheduled to run for six years and will be funded with approximately $8.5 million from Corfo and other companies. As co-executor of this project, CSET cooperates with CEA INES from France, ISC Konstanz from Germany, SERC Chile and the University of Antofagasta. CSET is responsible for the performance and quality assessment in this project. The aim of the project is to introduce a desert module label that guarantees a high quality standard. Subcontracting of the consortium to Fraunhofer ISE is planned.
Agrophotovoltaics (APV)
When photovoltaic systems are being added, there is a conflict of land use between electricity generation and agriculture. The Agrophotovoltaics project (APV) counteracts this conflict by enabling the available land to be used both for agricultural purposes and the generation of electricity through photovoltaic systems. Through the double use of the soil, an increase in area efficiency of 60 percent can be achieved. Fraunhofer Chile has installed three APV pilot projects near Santiago. These demonstration projects enable the farmer to generate additional income from the sale of electricity or to use the generated electricity on-site.
Two measuring stations have been installed to record the meteorological parameters and production parameters of the project. One has been placed as a reference station outside the pilot plant in the sun, the other among the PV modules to measure temperature, relative humidity, air pressure, soil temperature and soil moisture, and global horizontal and inclined solar radiation. This data is stored and sent to the Fraunhofer server via remote transmission where it is analyzed. The modules create an intermittent shadow on the agricultural crops of the cultivated area. The positive or negative effects of shading on different crops should be investigated. Crops that are sensitive to too much sunlight and may even thrive better due to shading are ideal for the use of APV. The pilot fields are used to grow broccoli, cauliflower, herbs, salad and spinach. In collaboration with the Fraunhofer Research Chile Center for Biotechnology (CSB), case studies on the development of different types of crops growing in combination with PV systems will be prepared and included in a database. This will be used to establish a partnership with solar installers and to establish APV.
Mirror reflection measurements Enerbosch
Another current CSET research project is the mirror reflection measurement for Enerbosch, a Chilean company developing a CSP power plant with a solar tower. The task is to evaluate solar mirror samples from six different suppliers with regard to their reflectivity and to determine the best sample. The accumulation of dust reduces the reflectivity of the mirrors by absorbing and diffusing the sun's rays and thus, has a direct influence on the efficiency and performance of the entire system. Alignment and inclination of the solar collectors play a major role in dust collection.
CODESSER
On behalf of Codesser, Social Development Corporation for the Rural Sector, CSET carries out the project "Field Measurements for the Solar Technology District Diego de Almagro". It includes the planning, installation, monitoring and analysis of a measuring station for meteorological variables, a photovoltaic comparison station and a contamination analysis station.
In order to measure solar resources and meteorological factors, pyranometers and additional climate sensors were installed to measure global and diffuse radiation, temperature, precipitation, relative humidity, air pressure, wind speed and wind direction.
In order to measure the performance of the four installed photovoltaic technologies (monocrystalline, polycrystalline, thin film and bifacial), a one-minute, resolving current voltage curve measurement system was implemented to determine the performance ratio (PR).
For contamination measurements, a clean photovoltaic module was compared with one that was increasingly contaminated by environmental factors. In order to demonstrate the effect of contamination on power generation, the electrical data of short-circuit current (Isc) and maximum output power (Pmpp) are measured and the soiling ratio is calculated according to the methodology of M. Gostein.
Service
In Chile, the installed capacity of photovoltaic systems is currently around 2,100MW, and the trend is rising. Regular maintenance work and continuous monitoring are required to ensure that the systems continue to function perfectly after construction. As there are only a few companies in Chile that offer these services so far, CSET will carry out extended services for large photovoltaic parks. CSET already has the expertise to perform electroluminescence tests, determine the performance ratio of the system, remotely monitor the plant and generate voltage curves. In addition, the contamination status of a plant can be analyzed. Furthermore, tests of the various plant components and analyses of the internal AC grid are carried out. In cooperation with the Fraunhofer ISE, CSET would like to offer further services in order to further expand the expert role in this field in the Chilean market.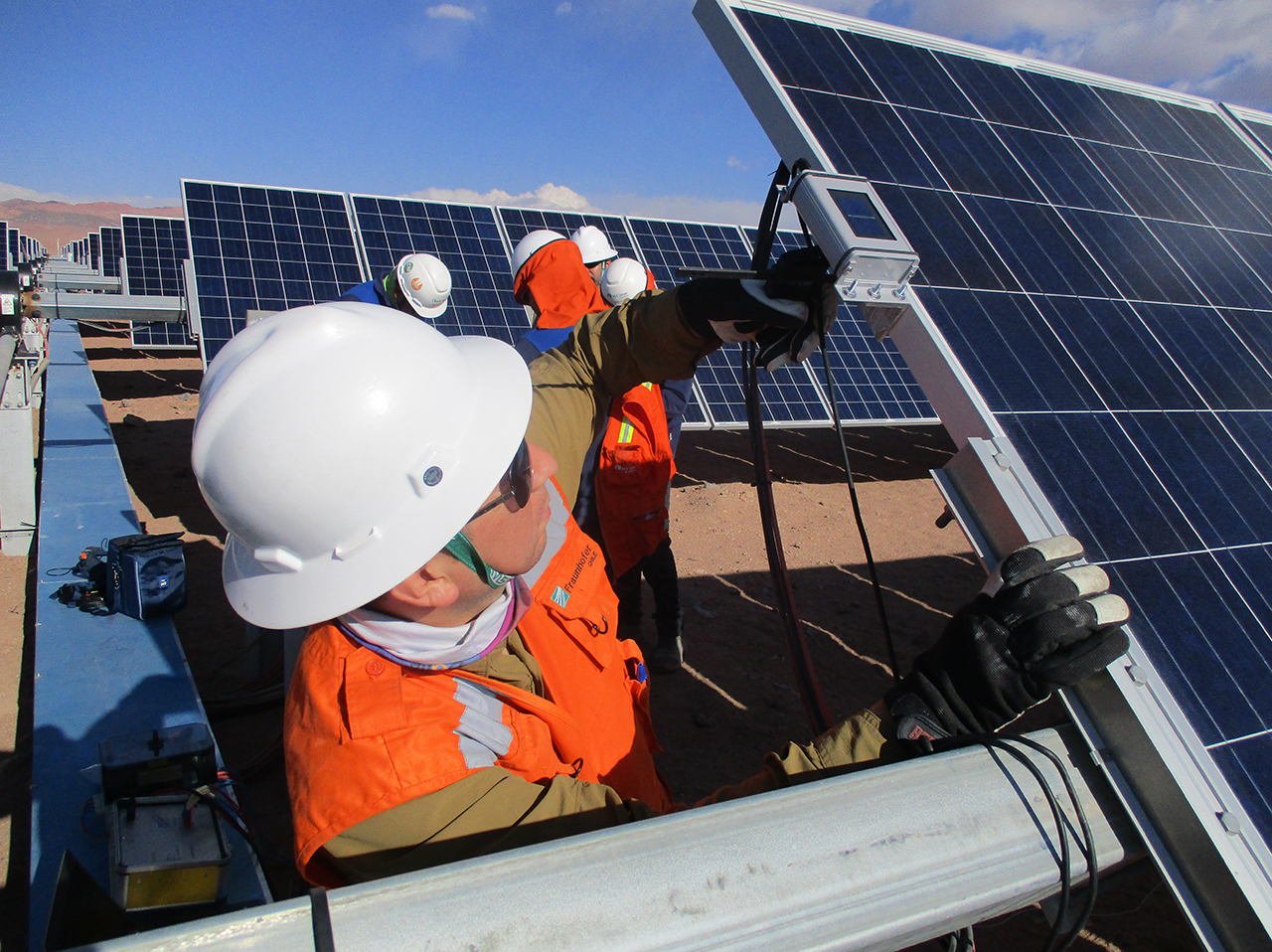 Challenges for employees
In order to successfully implement CSET's projects, our employees have to overcome a number of challenges. They are responsible for the acquisition of projects, i.e. first of all identifying and understanding the customer's problem, then finding the right solution and making it "appealing" to the customer. Since Chilean customers are more critical towards innovative and research-based technologies, another challenge is to convince customers that the proposed solution is promising and offers high savings potential. Nevertheless, many would prefer to continue as before. Therefore, a great deal of pioneering work still needs to be done in order to successfully establish renewable energies in Chile.
Read Part 1 of our Fraunhofer CSET blog post:
Fraunhofer CSET: Research for the Energy Transition in Chile – Part 1